Health Benefits of Apple Cider Vinegar for Hair and Skin:
Vinegar has been around us for quite a while now, it is said to be discovered around 500 BC when an unattended grave juice was turned into wine and subsequently into vinegar. It enjoyed a sort of elixir like status among physicians for treating wide variety of ailments like wound cuts, sore throats, stomach aches, diabetes prevention etc. With advent of medicinal field, it slightly lost its fame which is now returning; all thanks to the natural health communities. Potentially carbohydrate sources like potatoes, grapes, beets can be used to produce vinegar by slow fermentation, but the vinegar produced from apples is considered to be the best among the lot.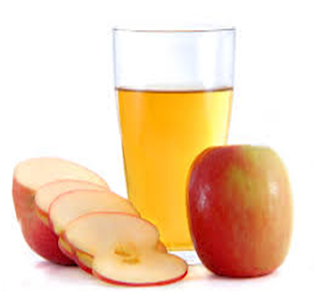 Below are the benefits of incorporating apple cider vinegar into our daily life:
Hygiene and Beauty:
Apple cider vinegar is one of the best natural cleaning agents out there; this is largely due to the acetic acid and its anti microbial properties present in vinegar. It is highly effective in terms of cleaning your scalp and face for any product build-up.


Usage For Hair Rinse and Facial Toner:
Hair Rinse:

Dilute the concentrated vinegar with equal amounts of water and apply it to hair scalp wash it off with cool water after half an hour. Doing this for twice a week helps you clear out the flakes, dandruff and balance the pH level of your scalp making it healthy.


Facial Toner:

Apple cider vinegar's acidity help restore your skin's balance by bringing it back to its natural pH level. It's anti microbial properties helps in warding off bacteria and other dead cells clearing out the possibility of acne breakouts. Using this small concoction regularly also helps in clearing the small pores on nose and reducing the age spots on our face.
Directions of use:
1.
Combine one part of apple cider vinegar to 3 parts of water in a bottle and shake well.
2.
Apply the mixture to you face using cotton balls and clean it off after 30mins.
3.
Follow this routine daily before your sleep. In case of hair rinse you can use it immediately after you hair wash as a substitute for conditioner.