Best Budget Earphones under 1000 Rupees:
While folks using the higher end earphones have their clear choice of earphones, it's in the budget segment a fierce war takes place between major players making it difficult to find a perfect companion of earphones for your choice, considering the budget constraint. Here we have picked our top 5 pair of earphones that can be chosen based on your specific requirements. So, read on.


JBL T150A
The good'ol JBL has come with a sturdy package of T150A.For years JBL are famous for their exceptional blend of clear vocals and outstanding call quality through the microphones and T150 is the able successor of this series. Though the bass was just okay, the mids and high are the areas where T150 shows its mark. The build quality is quite good for the price too. So, if you are looking for good vocals with an inbuilt microphone (which is rare at this price) you should defiantly checkout the T150A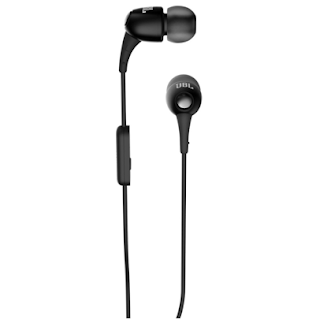 Panasonic RP-TCM-125:

Panasonic 125 offers very good bass for the price .The build quality is okay but they do fit very well. We are given 3 extra pairs of ear buds as well. Though the bass is quite punchy, but the high's are little dented and muffled at times for my taste. At the price around 700, they are definitely a good buy if the bass and fit is your primary choice of consideration.

Good bass ,check; great mids and highs ,check; excellent build quality, check; great fit ,Check .By far the only earphones that checks all the boxes. An extended 2 year warranty sweetens the deal too. Priced around 1000 bucks they also happens to be the costliest of the lot. If slightly heavier side of the price doesn't matter to you, look no further, Sennheisure 213 must be your go to choice.



Audio Technica ATH-CLR 100:


Now let us get on with the most popular set in this lot: ATH CLR 100.One true great asset of this earphone is its sound quality. It has crystal clear sound quality, so far the best of the earphones I've used so far in this segment. The bass is decent for my liking. Only minor issue with these earphones is the build quality, they are okay; but the wire provided is not tangle free and a bit cheap. We are also provided with a simple case that can aid us in keeping the wire tangle-free. So, Audio Technica ATH-CLR 100 is the best both in terms of performance and value too. If you are looking for the right balance between value and cost, this is your best option.
P.S. - They come in lot of colours too.
Mi in ear Basic earphones:
A close competitor to the ATH CLR 100, these earphones score over them in three B's: Build quality, Bass and Budget. While the bass in the CLR 100 is okay, Mi-in ear offer better bass with good sound stage at a lower price (around 150 bucks less than the former).The flat style wire used here also happens to be a tangle free one: even better! So, how do you choose which one to buy? Simple: It depends on your music taste. If you are more into bassy kind of music, Mi is your choice. If you are playlist is filled with pleasant melodies CLR 100 must be your choice. They come in five colours globally, yet they are available in two colours i.e. black and white only.